Contact Information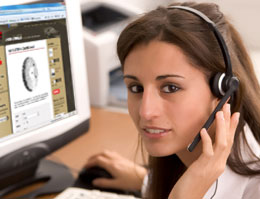 Contact our friendly customer service area with questions. Let us know if we can help you with any technical or order questions.
Phone: 866-Coleman or 800-221-1851
Sales/Technical Questions:
Extension 120 – Preston
Extension 103 - Taylor

Fax: 906-863-2665 (available 24/7)

E-mail: sales@colemanracing.com
Address: N1597 US 41
Menominee, MI 49858
Hours - Sales and Technical Staff
Monday - Friday 7:00a.m. - 5:00p.m. CST
Saturday - Sunday Closed

Shipping and Back Orders
Most orders are shipped the same day they are placed, with the exception of custom orders and out of stock merchandise.
Coleman Machine reserves the right to limit quantities (including after you have submitted your order).
You will be notified of any delay or back order, including the expected delivery date. We try to avoid back orders; however, it occasionally does occur and your patience is greatly appreciated.
Payment Methods
MasterCard, Visa, Discover and American Express card orders are accepted.
Merchandise Returns
Any Coleman product suspected of being defective must be returned via prepaid freight for inspection. If it is found to be defective in material or workmanship, it will be replaced at no charge, including freight.
Any non-Coleman product suspected of being defective must be returned via prepaid freight for inspection. Replacement of these products will be based upon the manufacturers return policy.
Merchandise may be returned for credit within thirty days of purchase. Any returns after thirty days may be subject to a 15% restocking fee. There are no returns after sixty days of purchase. All returns must be authorized and accompanied by a copy of the invoice along with a brief note explaining the reason for the return.
Please call customer service for a returned goods authorization number before returning any part for credit, exchange or refund.
Custom orders are not returnable. There are no returns or refunds on any part that has been altered or changed in any way.
Refused Shipments
Any shipment that is refused without authorization will be subject to a freight chargeback and handling fees.
Pricing
Due to material and manufacturing fluctuations, prices are subject to change without notice. Please see our Terms and Conditions for complete details.
Warranty Information
Coleman Machine, Incorporated ("Coleman") warrants any automobile components it sells will be free from defects in materials and/or workmanship for either sixty days from the date of invoicing, or until installation, whichever period of time is shortest. The duration of any implied warranties is limited to the duration of this warranty. Any Coleman product suspected of being defective within the warranty period must be returned freight pre-paid for inspection. If a product is found to be defective in material or workmanship, it will be replaced at no charge including freight. In all events, Coleman's liabilities shall be limited to replacing any allegedly defective part. Coleman shall not be liable for any special, incidental, or consequential damages caused as a result of any defect. Some states do not allow the exclusion or limitation of incidental or consequential damages, so the above limitation or exclusion may not apply to you. THIS DISCLAIMER APPLIES TO THE ORIGINAL PURCHASER AND ALL OTHER PERSONS AS WELL. Further warranty limitations and exclusions: 1) Improper installation. 2) Modification or alteration. 3) Cases of misuse or intentional damage. 4) In any case where the part or component has been damaged as a result of an accident or as a result of use beyond its normal useful life. To the extent that warranty exclusions are not permitted under some state laws, the said limitations or exclusions may not apply to you. This warranty gives you specific legal rights and you may also have other rights which may vary from state to state.